FAO, United Nations Organisation for Food and Agriculture, publishes a number of basic and sound documents on its Internet site about farming and Integrated Pest Management of crops : directives, guidelines, tools, etc.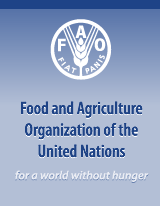 Read http://www.fao.org/agriculture/crops/themes-principaux/theme/pests/fr/
Some of them are of special interest :
– Pages on Integrated Pest Management : definitions, role for risk reduction, links.
– Link towards IPPC pages (International Plant Protection Convention) and pages of Rotterdam Convention (in English). IPPC aims to protect cultivated and wild plants by preventing the introduction and spread of pests at global level. The Rotterdam Convention promotes shared responsibility and cooperative efforts among Parties in the international trade of certain hazardous chemicals in order to protect human health and the environment from potential harm and contributes to the environmentally sound use of those hazardous chemicals.
– The International Code of Conduct on the Distribution and Use of Pesticides and directives and tools for its implementation.
– JPMR pages : The Joint FAO/WHO Meeting on Pesticides Residues
– JMPS pages : Joint Meeting on Pesticide Specifications on the adoption, extension, modification or withdrawal of specifications and to develop guidance and procedures in establishing pesticide specifications and equivalence determination.
– Pages about obsolete pesticides, which is a huge issue in developing countries
These documents give a holistic view of the Plant Protection regulatory frame and of Good Practices at a global level.