– In Canada, free seeds to bring back the bees
– Glyphosate : EFSA answers the attacks
– "Amish use GMOs, pesticides yet cancer rates remain very low"
– Food risks : John Oliver mocks misleading science with Todd Talks
– To smile and think: "Salt, Vinegar, and Glyphosate"
– A new style for ForumPhyto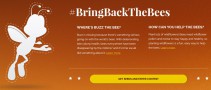 In Canada, General Mills, owner of the Honey Nut Cheerios trademark, has decided to put away their bee-mascot from packaging for some weeks. This way, they aim to make their customers be aware of the massive bee death. They offer free wildflowers seeds to every Canadian to bring back the bees. Have a look to #bringbackthebees (in English) or…
 In November 2015, EFSA finalised the re-assessment of glyphosate, well-known active substance of Monsanto's Roundup and other herbicides. Read EFSA press release, and detailed explanations on its risk assessment. The report concludes that glyphosate is unlikely to pose a carcinogenic hazard to humans and proposes a new safety measure that will tighten the control of glyphosate residues in food….

 The Amish, an insular people in the United States for nearly 200 years avoid modern technologies such as telephones, automobile, and even zippers. Many people think the Amish must also eschew genetically modified crops and pesticides. In addition, Amish are healthier than the rest of the US population. Their cancer rates are very low. So the anti-pesticides and anti-GMO…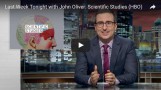 Most eat-this-don't-eat-that studies are garbage, in the way that garbage could become a Dr. Oz endorsed superfood with a scientific study designed to generate the desired answer. John Oliver agrees on a sarcastic, hilarious AND serious talk-show on HBO. Barfblog, a reference blog in food safety, publishes a good written summary. It concludes "That's where his idea for Todd…

 A "homemade" herbicide recipe is floating around the web : salt, vinegar and dish soap. Many of you have probably seen it posted to Facebook or Twitter or Pinterest, or on your favorite home gardening site. Is it efficient, safe and cheap? That is the question Control Freaks, a Weed Science blog which is linked to USDA, answers to in…

 Our site appearance is changing, with 3 main objectives: – A clearer and more readable display – A more simple display for mobile terminals (smartphones and tablets) – In consequence, a better indexing on search engines Notinhing else has changed : every former address is still functional. Your remarks are welcome.